XarJ.net - My Art Podcast for Fun !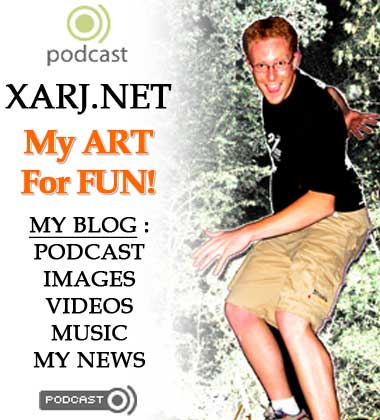 OWNER OF THIS PODCAST? CLAIM IT HERE! (?)
Podcast Host: wordpress
Website: http://www.xarj.net/
Location: france
Rating:
(1 review) | Rate it yourself!
My podcast features a daily post containing one of my personal music mp3, or my personal video creations. My Art for fun!